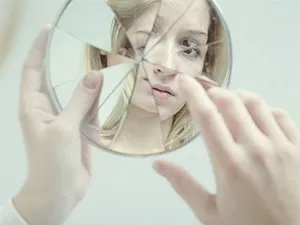 "A distressing pre-occupation with an imagined or slight defect in appearance with a marked negative effect on the patient's life is the core symptom of body dysmorphic disorder (BDD)" (Thanveer & Khunger, 2016, p. 188).
From time to time, cosmetic professionals may find themselves struggling with the client's cosmetic best interests and the client's cosmetic request. More often than not, educating clients about the various procedures and options available leads them to choose the best cosmetic option that suites their needs. However, clients with BDD may not be able to appreciate cosmetic limitations, which can lead to an ethical dilemma whereby the professional must decide to treat or not to treat. In a systematic review studying BDD, it was determined that, although the practitioner may attempt to "fix" the "flaw" proclaimed by the client with BDD, the client still has a high chance of being continually dissatisfied, even threaten to sue, or may become aggressive (Danesh et al., 2015). Because BDD is underdiagnosed, linked with depression, anxiety, suicide, and withdrawal from social relationships or activities, it is important for cosmetic professionals to screen their clients for this disorder prior to treating them for the first time (Danesh et al., 2015). Earlier BDD diagnosis and intervention is associated with better outcomes. The International OCD Foundation offers a self testing tool for those interested in identifying if they are at risk for having BDD attributes. Please click the link to the test here: https://bdd.iocdf.org/about-bdd/do-i-have-bdd/#self-test
If you are concerned with the results please connect with your Doctor for more thorough testing.
References
Danesh et al. (2015). Body Dysmorphic Disorder Screening Tools for the Dermatologist: A Systematic Review. Practical Dermatology.
Thanveer, F., & Khunger, N. (2016). Screening for Body Dysmorphic Disorder in a Dermatology Outpatient Setting at a Tertiary Care Centre. Journal of cutaneous and aesthetic surgery.