*Skin will be pink or red , or may feel warm like a sunburn. There may be mild itching, dryness, sandpapery feel and tightness of the skin which can be relieved with V-Stat aftercare ointment by Vivier.
*Crusting, discomfort, bruising and swelling may occur
Infection is very rare, but if you see any signs of infection such as increasing pain, redness or drainage p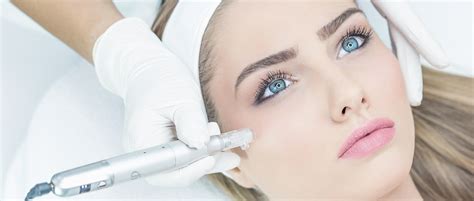 lease notify the clinic immediately
Lightening of pigmentation
Reduction in fine lines and wrinkles
*Improvement to scarring 
*Collagen production for the next 9 months post procedure. Results get better and better over time. 
*Recovery time will be influenced by how aggressive your treatment was, along with your individual skin's healing response. 
*Sun Exposure: Avoid direct sun for 3-5 days to avoid rebound hyperpigmentation 
*Sunscreen is mandatory. We strongly recommend a mineral based non-chemical SPF 40 sunscreen such as TIZO (sold in the clinic). Apply every 2 hours for the greatest protection while in the sun. 

Avoid any kind of facial treatment for two weeks, such as: Laser, chemical peels, derma-planing

Avoid strenuous activities for 24 hours post treatment that involve sweating or flushing of the face

Avoid exfoliating or irritating products such as Vitamin C, Retinol, Acids for or at least 1-2 weeks post procedure.
Increase water intake to help flush out toxins
Use a gentle facial cleanser to keep skin clean. Use cold/lukewarm water only for the first week. Do not use washcloths as they will irritate the skin.
Please be mindful to wear clean masks to avoid infection of skin.