Advanced and Clinically
Safe Hair Removal Procedures
We offer two different hair reduction technologies: Diolaze and Intense Pulsated Light (IPL)
A hair removal solution offering peak power with optimal speed and depth (800-810 nm), the DiolazeXL offers patients the most effective treatment with its built-in safeguards, ensuring that sessions are comfortable and relatively pain-free. Safe for skin types up to VI.
For optimal results, 6-8 treatments may be required. Not very effective on light, white, or grey hairs.
Popularity
Number 2 most popular treatment
How Long Does It Last?
Permanent with maintenance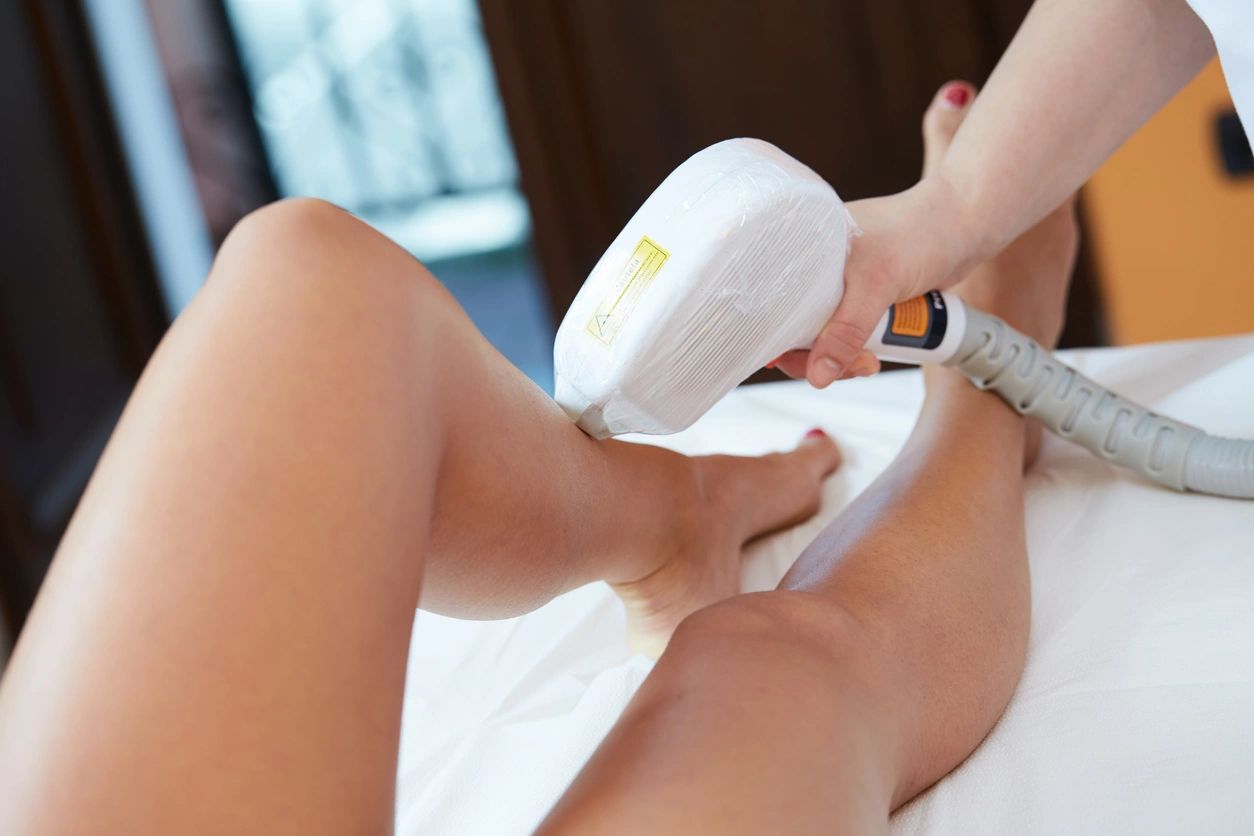 This treatment uses a broad spectrum of intense coherent light (not a consistent wavelength) and is good for thick dark hair against pale skin types. It may require more treatments than Diolaze, is more uncomfortable, and has a greater potential to produce more side effects.
Not safe for skin types IV or higher. Not effective on light, white, or grey hairs.
The length of time of treatment depends on the surface area to be treated. For example: Armpits, chin, or upper lip generally takes 10 minutes while lower legs take 15-20 minutes.
For safety, a test spot is done before treating new clients. This may add an extra 15 minutes to the first treatment.
Usually, there is little to no downtime after a Diolaze treatment. There may be mild redness after IPL.
Usually, hair regrowth occurs between 4-6 weeks on the face and 6-8 weeks on the body.
After 6-8 treatments, any regrowth can be managed with touch-up treatments every 6-12 months.
Testimonials
Not all laser hair removal is created equal. Trust me, I would know. Prior to discovering DermNurse I purchased a 12month unlimited laser hair removal package elsewhere, which roughly ended up being 9 full body sessions. Despite being told upfront I was an "ideal candidate" for laser hair removal, the difference after 9 months was barely noticeable and certainly not worth the cost. I decided to give it another try after becoming a client at DermNurse, after one session I saw dramatic results! Not only that, but their laser caused little to no discomfort compared to my previous experience. Donna is so well informed and makes the experience a pleasure. 10/10 would recommend.
S.S