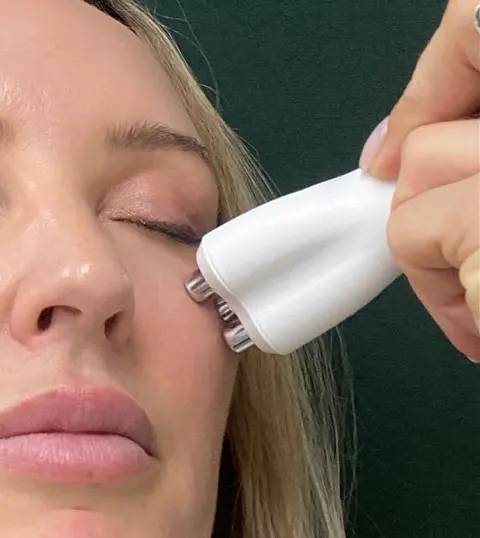 DIAMOND POLAR (MP)2
RADIO FREQUENCY TREATMENT
If you are looking for firmer, tighter skin and smoother skin without discomfort or down time then this treatment may be just what you are looking for!
Wrinkles can be very difficult to get rid of especially if they are deep, located in an area where there is constant expression or skin folding, or have been present for a long time. After all other wrinkle reducing options are considered such as topical Retin-A, Botox/Dysport, Fractora, Venus Viva, Microneedling, and Chemical peels, dermal filler is the solution of choice. Injected directly into the wrinkle, dermal filler instantly creates a softer and smoother appearance. More than one treatment may be required for best results. Results last up to one year.
It takes roughly 30 minutes
We recommend between 4-8 treatments depending on the severity of the skin. Sessions are weekly.
The heat generated shrinks collagen fibres and triggers a wound-healing response in the skin. Fibroblasts start creating new collagen and elastin fibres, which make the skin appear more firm and smooth.
The treatments are cumulative. After your final treatment, your results will continue to improve for up to 3-4 months. We recommend a bi-monthly maintenance schedule to prevent any further ageing.
This treatment pairs well with Microneedling, Fractora, PDO threads and Exosomes for optimal collagen building.
We can make the discomfort bar read "1/10"