Bringing You an

Effective Solution
for Acne Reduction
THE IPL ACNE DUAL TREATMENT
The IPL Acne Dual treatment not only treats active acne and rosacea but also reduces visible signs of premature aging such as 
sunspots, broken capillaries, Poikiloderma of Civatte, fine lines & wrinkles! 
Acne is usually caused by overactive sebaceous glands that produce too much oil and clog pores, combined with the presence of P. acnes bacteria.
Popularity
Number 8 most popular treatment
The innovative Venus Versa™ Acne Dual uses Intense Pulsed Light with SmartPulse™ technology to treat both the underlying cause and the visible symptoms of acne. It uses a combination of blue and red light delivered simultaneously—the blue light destroys acne-causing bacteria in the oil glands, while the red light reduces existing acne-related inflammation to promote faster healing. Research has shown that when blue and red light are administered together, the results are much better than with just blue light alone. At the same time, the advanced real-time cooling system keeps skin protected from the heat, making the treatment even more comfortable.
Your treatment will feel slightly snappy as the light tackles the acne. This treatment is usually not painful and does not require numbing cream prior.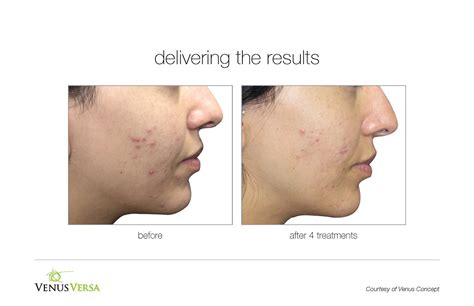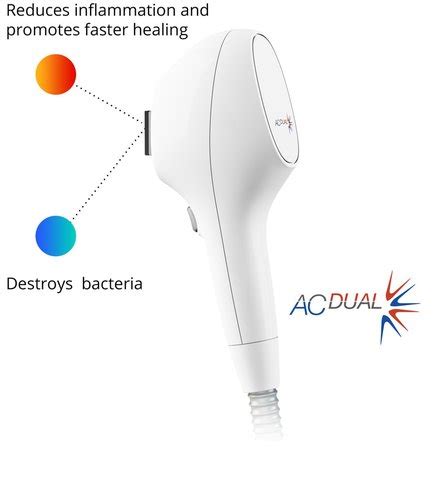 Two treatments a week (spaced 3 to 4 days apart) is usually recommended for optimal results.
Each session will last approximately 15-20 minutes.
Usually requires 1-3 treatments, 1-2 times per week. Avoid sun exposure.