Clinically Approved Cosmetic
Procedures for Firmer Features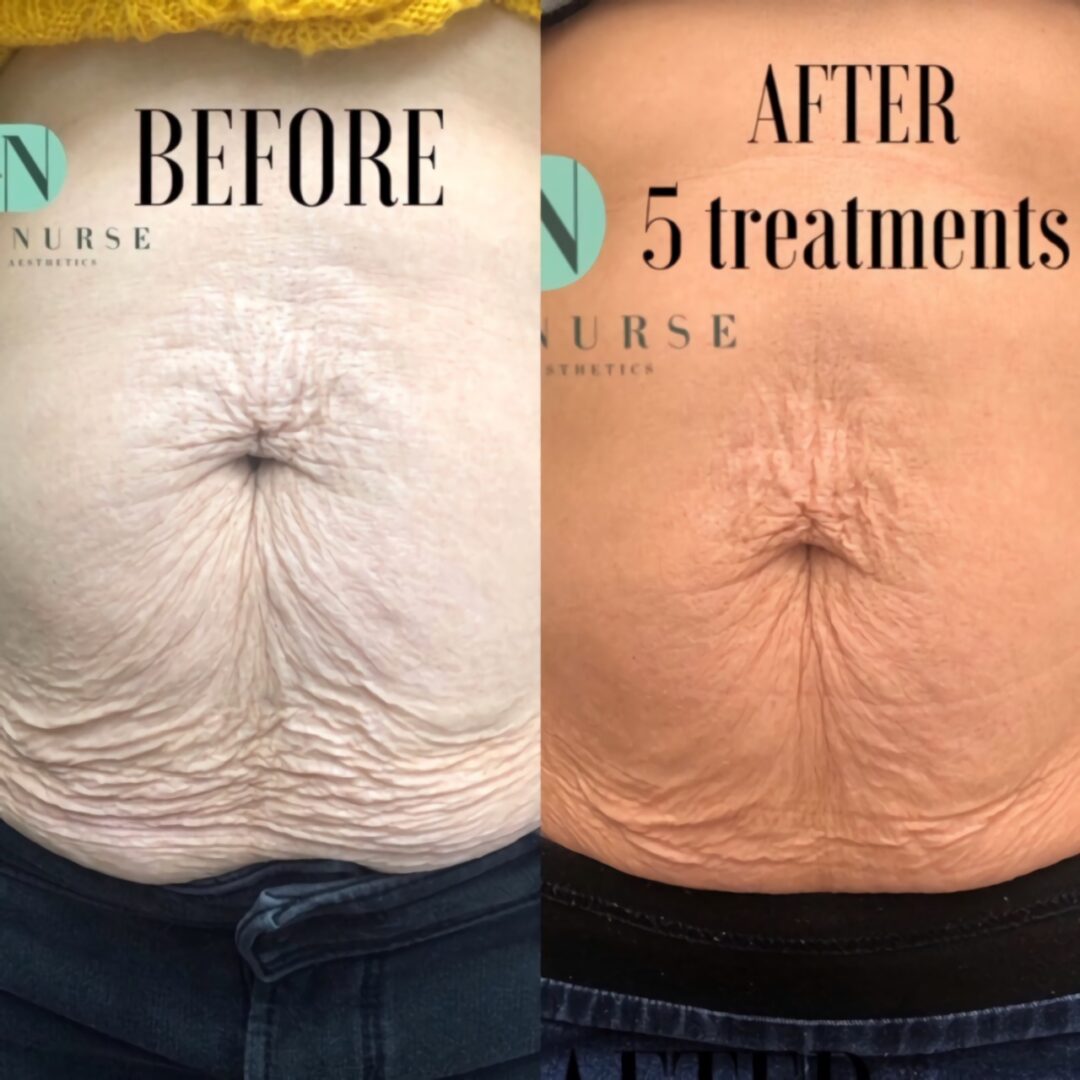 Skin Tightening Fat Reduction
We offer our clients two different technologies to reduce fat while tightening the skin in typical problematic areas such as the abdomen, inner and outer thighs, and love handles. It is important to remember that no fat reduction technology available on the market will ever replace a healthy lifestyle.
Popularity
Number 4 most popular treatment
BodyFX and Venus Legacy Technology
BodyFX is a new, nonsurgical solution to permanently kill fat cells using heat and radiofrequency while helping to reduce the unsightly appearance of cellulite by tightening the skin.
Venus Legacy treatments use heat and radio frequency to help reduce a mild amount of fat while tightening the skin. For example, the picture on the left is a result after five Venus Legacy treatments.
Most clients find BodyFX and Venus Legacy treatments comfortable. For example, the Venus Legacy treatments feel similar to a hot stone massage. During a Body FX treatment, you can expect a warming and gentle pulling sensation to your skin. Your skin temperature is monitored continuously in order to avoid thermal injury.
It is recommended that weekly sessions are performed over an eight-week period. Gradual improvements in the treatment area can be seen following the first few treatments – with the skin's surface feeling smoother and softer immediately.
There is little to no downtime for BodyFX or Venus Legacy treatments. These can be lunchtime procedures. Clients will notice redness and warmth in the treated area, which will subside after a few hours. This warmth is equivalent to the sensation felt after a deep tissue hot stone massage and should not prevent anyone from their regular activities.
Venus Legacy - How It Works
Molly from Calgary, Alberta
"One of the reasons I do cosmetic enhancements is so I can look as young as I feel. If I appear refreshed I feel refreshed. Along with regular exercise, adequate sleep, and good nutrition, cosmetic procedures are a part of my self-care routine. One area that has been challenging to fix without surgery, are my under eye bags. I tried Thermage in the past, which was really expensive and painful, and had experienced no result.
When DermNurse told me about a new technology they have to tighten this area effectively in 10 minutes treatment sessions, offering little to no downtime or pain, I was skeptical. However, the cost was very reasonable so I decided to take the risk. After treatment two and three I noticed my skin felt and appeared tighter, my dark circles appeared lighter, and my eyes looked bigger and brighter. My friends began to notice. Now that I am done my 6 treatments spaced 1 week apart, not only are my bags gone but collagen will continue to build for 9 more months! I find these results comparable to injectable cosmetic effectiveness but without the pokes, bruising, risk, and cost.
I give five stars and a check mark for DermNurse and their Diamond eye treatment!"