Everything You Need To Know
About Microblading
Microblading is a semi-permanent tattoo technique used to create the illusion of fuller brows. Natural looking brow hair strokes are created with a sterile blade, then a special pigment is applied. This leaves a tattoo mark which looks like brow hair.
Popularity
Number 4 most popular treatment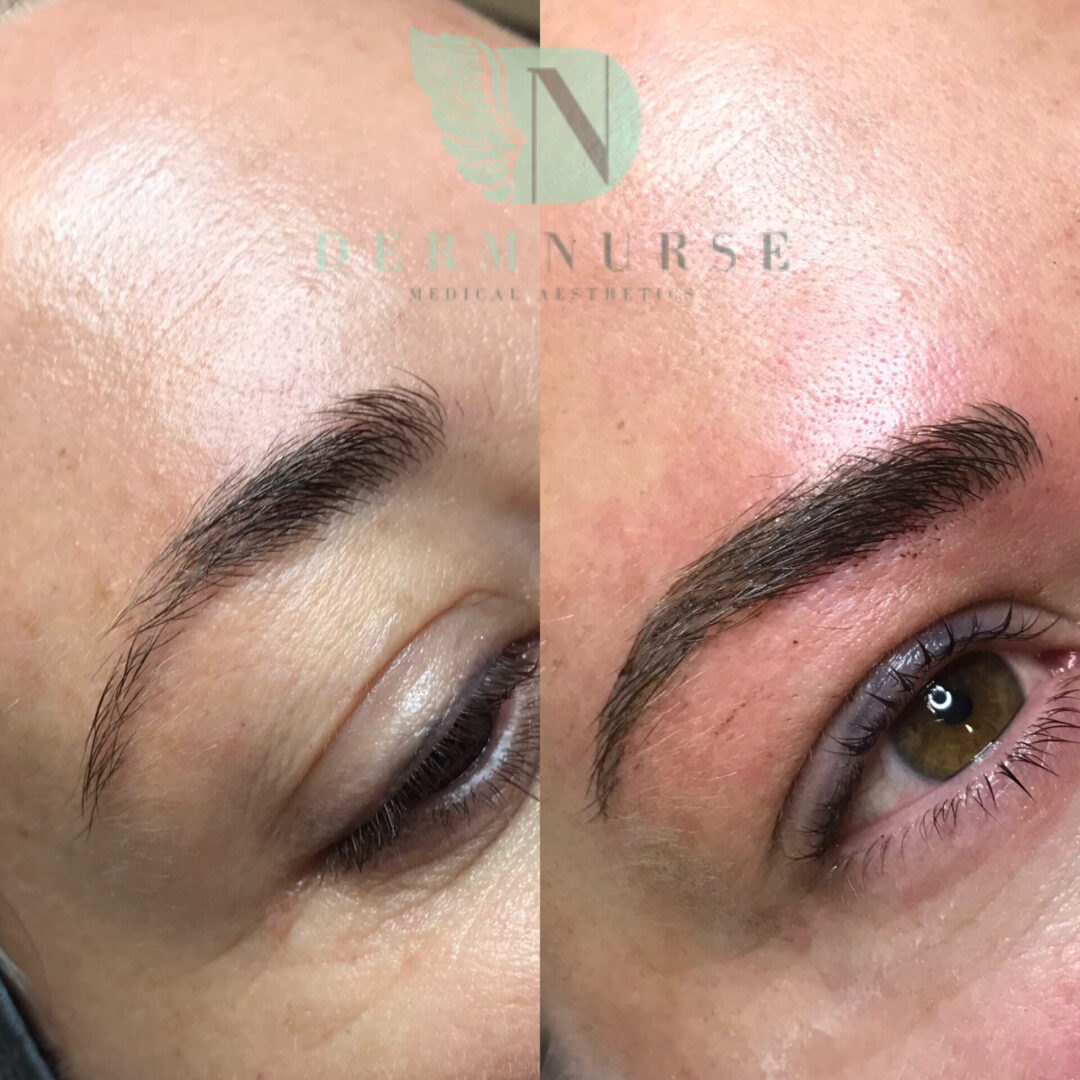 The technician will take a picture of your brows and then apply a special numbing cream. After 30 minutes the numbing cream will be removed and the technician will measure and map your new brows. The area will be sanitized. Using a disposable handheld tool with a single use sterile specialized blade (edge has tiny needles) the technician will create natural hair stroke grooves into the dermis. A pigment shade, which you and your technician have agreed upon, will then be applied to the epidermis (the top layer of skin) and absorb into fresh grooves. The pigment will be allowed to set for a short period of time then will be removed. The result will be natural looking hair strokes creating shape and colour to your brows.
Each session takes up to two hours.
The first touch up will be four weeks after your initial session.
After that You will need touch-up treatments every 12- 24 months, as the colour fades over time.
Pigments do fade in the skin over time.
This is simply because a much smaller amount of pigment is inserted (tattooed) into the skin as compared to fully or solidly filled eyebrow tattoos.
To create a full brow look it will take 1.5 hours. For a brow touch-up one month later it will take 45minutes to 1 hour.
Creating brow strokes can be uncomfortable. However, DermNurse uses a special numbing cream to reduce the discomfort.
Results should last one year or longer. However, the longevity of results depends on whether a touch-up was done, how closely after-care instructions are followed, sun exposure, presence of scar tissue, and how oily the skin is.
Jane is our certified and highly talented microblader who graduated from the Esthetic Institute and Delmare College in 2017. Jane creates beautiful natural looking brows while paying attention to detail and client aesthetic goals.
A full set of brows is $400. The initial touch-up 4-6 weeks later is $75